Mozzie Attract Ocentol Slow Release Lure – #71620
Catalogue No. 71620
Zapper Models YGMT100, Yard Guard & Stinger zappers
Price: $8.49
Including GST
Mosquito Lure- Mozzie Attract
Use Mozzie Attract with all models of bug zapper and trappers.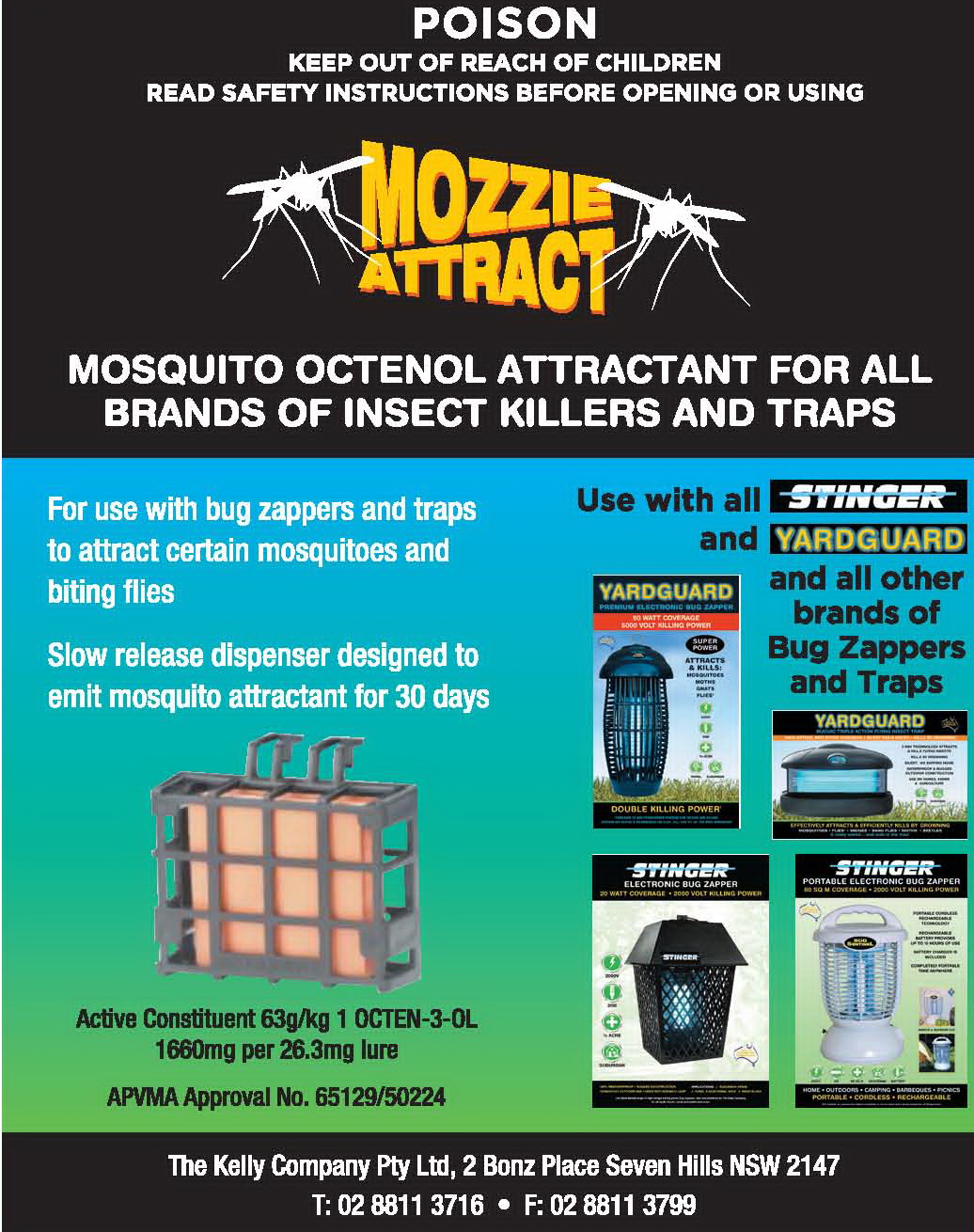 Scientific studies prove that octenol attracts mosquitoes, sandflies and midgies by mimicking human sweat.
Mozzie attract is slow release and effective for 30 days upon opening the sealed plastic packaging pouch.
All of our outdoor bug zappers are compatible with the octenol lure including:
Yard Guard Bug Zappes
Yard Guard Traps such as Bug Vac and Mosquito Trap
Stinger Bug Zappers such as Stinger 20W, Stinger 40W, Stinger Solar, Stinger Bug Sentinel
Mozzie Attack Plus
Bug Destroyer/ Bug Blaster
Coolabah 20 Watt
Directions
Remove the octenol lure from the sealed plastic bag.
Position the pad into the cage supplied in the pack.
Attach the cage to the bug zapper
Lure will be effective for 30 days once opened.
Approved by the APVMA.
Available at Bunnings