SPOT LIGHT ON YARD GUARD BUG VAC
Flies in September??????
Picture this.. the first weekend in September, you are enjoying the sunshine, warmer temperatures and the definite feel of spring in the air.  Then you notice it.. one fly, two flies, three, four annoying pesky flies, flying around in your personal space.  You swat at them and reach for the spray.   Like clockwork they know.. it is spring time
Now seems the right time to look at the best ways of attracting flies to a bug zapper.
Flies are not as light sensitive as moths and other flying insects.  The best way to attract a fly to a bug zapper is by baiting it.  We have already spoken about our new Fly lure that will be available online from October, however lets now examine the zappers and trappers.
The Yard Guard Bug Vac is our best trapper for flies.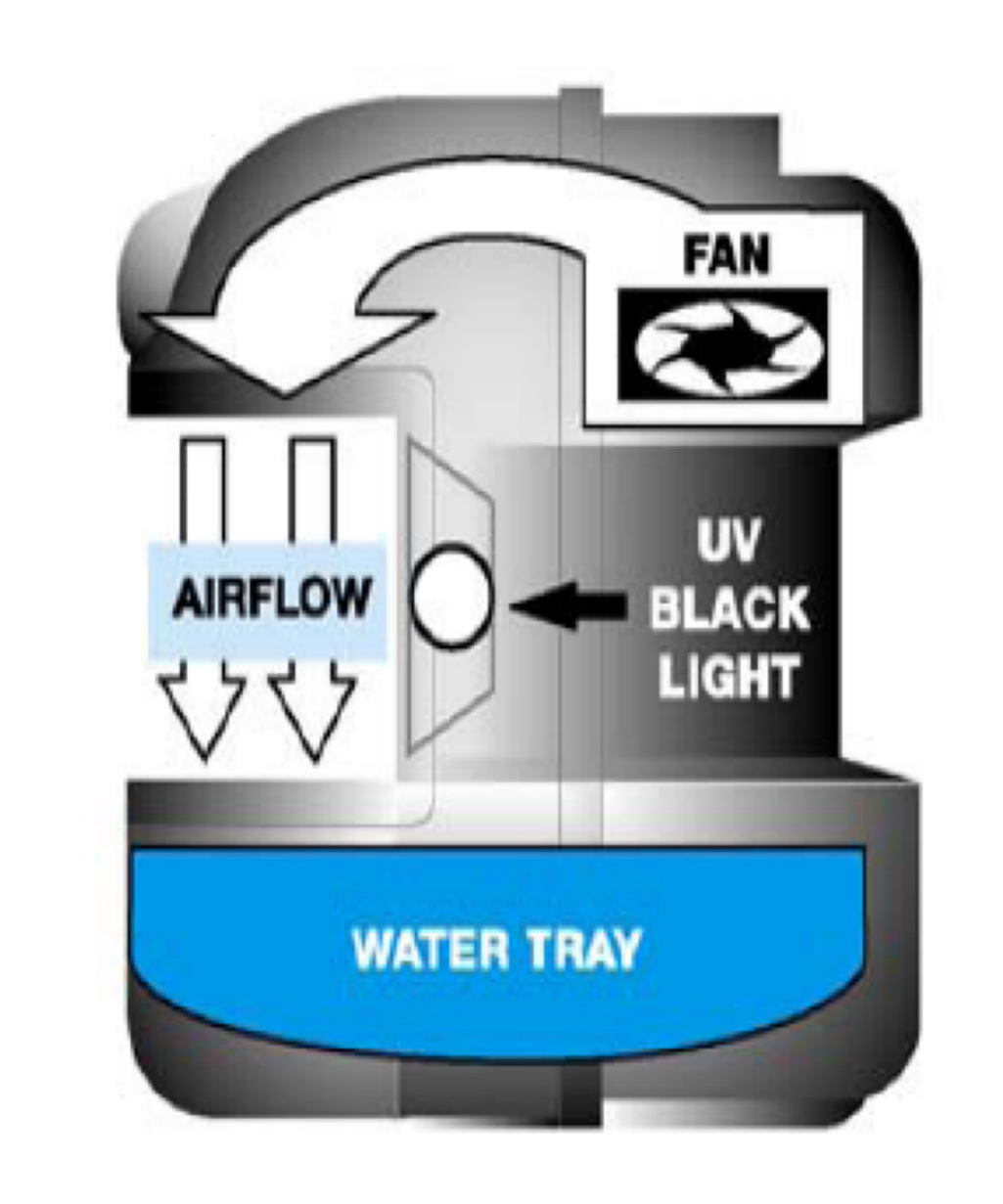 The Bug Vac attracts and drowns flying insects using a fan, 8 watt UV globe and water filled drawer.  The water filled drawer is what makes this trap so effective at attracting flies.  The light and reflector attract light sensitive insects. A fan creates a downward draft and pushes insects into the
drawer full of water as they fly towards the light.  Once a few dead insects are caught and start to decompose in the water filled drawer, they become fly bait.   There is no need for messy sprays or stinky fly baits, although the odour free fly attract will double the attraction efforts of the Bug Vac in its original state.
Operating the Yard Guard Bug Vac
Operate the Bug Vac 24/7 for the first few weeks (or continuously) and slowly the fly breeding cycle will be reduced. Add a few drops of dish washing detergent to the water filled drawer.  This will break the surface tension of the water and stop insects from walking on the water surface.
And what tops this product off as being in our opinion, the best fly trap? The fact that this product is silent.  No zapping means you won't even realise it is running and doing its t
hing.  It is weatherproof and can be wall mounted or shelf mounted under cover or permanently outdoors.  What more could you want from an insect trapper?
Whilst no bug zapper will ever fully eliminate all insects, their purpose is to help reduce insect quantities.
Purchase Bug Vac c from Bunnings Warehouse- click below.